A Message from Toni Weschler
Welcome to TCOYF.com, the official companion site of my book, Taking Charge of Your Fertility. Here you'll have access to a full-featured charting app, our vibrant TTC community, informative articles, and helpful tips and interesting tangents like the one below from yours truly!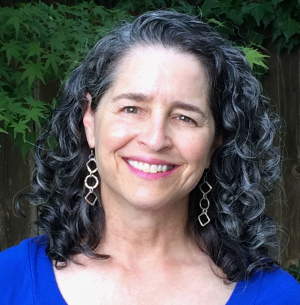 Toni's Tips and Tangents
With all the misinformation out there today, it's amazing anyone is ever able to trust what they hear. And while some facts can be completely wrong (you mean, Abraham Lincoln wasn't our first president?), the repercussions of the misinformation aren't that big a deal. But if a couple is trying to avoid a pregnancy, for example, getting a biological fact wrong can be potentially disastrous.  So why is it that you often hear that a woman is only fertile one day per cycle, but sometimes hear that women are fertile much longer. Or even worse, why do most people assume that women can get pregnant anytime in their cycle?  Part of the confusion is that the answer is actually counterintuitive. [...]
Understanding female sexual response is not all that big a mystery if men just internalize one of the cardinal concepts of female sexuality: A woman is much more likely to be sexually responsive to her partner if she doesn't feel like his mother. There, I said it. So what does this have to do with trash? For starters, several studies have finally validated what most women have experienced for years. For many women, there is nothing sexier than a partner vacuuming or spontaneously unloading the dishwasher without (gasp) being asked! A man who helps with the daily minutia of life is undoubtedly more sexually appealing to his partner because she'll be less exhausted from having worked all day, come home [...]
Get the Book
Taking Charge of Your Fertility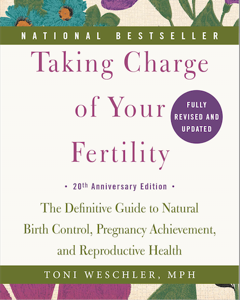 Are you unhappy with your current method of birth control? Or are you demoralized by your quest to have a baby? Do you also experience confusing signs and symptoms at various times in your cycle, but are frustrated by a lack of simple explanations?
This invaluable resource will help you find the answer to your questions while giving you amazing insights into your own body.
Get the Book
Chart For Free
Chart Your Fertility Online
Powered by the latest scientific research and utilizing Toni Weschler's three decades in the field, OvaGraph is designed to help you take charge of your fertility naturally. Chart with us absolutely free.
Chart For Free