A Message from Toni Weschler
Welcome to TCOYF.com, the official companion site of my book, Taking Charge of Your Fertility. Here you'll have access to a full-featured charting app, our vibrant TTC community, informative articles, and helpful tips and interesting tangents like the one below from yours truly!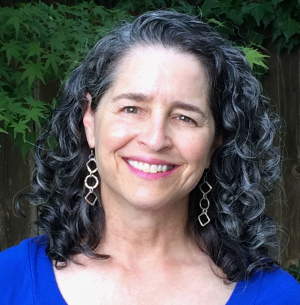 Toni's Tips and Tangents
When I first considered writing my book, many of you were still but an egg in your mother's ovary, email didn't exist, and the internet was not yet a thing. So back in the early 1990s, I had no idea that what would eventually keep me up nights these days was in many ways far more insidious than what my initial concern was back then: that women would maybe misunderstand concepts in my book, leading to unplanned pregnancies. Today, my fear is even more amplified by a much bigger issue: the pervasiveness of scores of bogus apps, all of which claim to be able to predict a woman's fertility based on nothing more than inputting the first day of a [...]
Years ago, when I was in the midst of writing my book for teen girls called Cycle Savvy, I had an experience exactly like one of the principles that I was illuminatng in the book. But more on that in a sec. Ask any person with a uterus, and they will tell you that we've all been there. Yes, folks, what I'm referring to is the requisite humiliation of the menstrual accident. But one day in my late 20s, I decided that I was done being mortified and resolved never again to melt into a puddle of utter humiliation whenever I had yet another accident involving my period. I vowed to change my attitude — have a paradigm shift, as [...]
Get the Book
Taking Charge of Your Fertility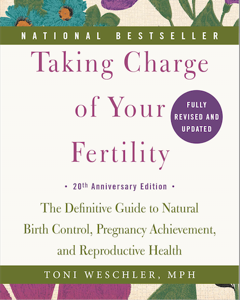 Are you unhappy with your current method of birth control? Or are you demoralized by your quest to have a baby? Do you also experience confusing signs and symptoms at various times in your cycle, but are frustrated by a lack of simple explanations?
This invaluable resource will help you find the answer to your questions while giving you amazing insights into your own body.
Get the Book
Chart For Free
Chart Your Fertility Online
Powered by the latest scientific research and utilizing Toni Weschler's three decades in the field, OvaGraph is designed to help you take charge of your fertility naturally. Chart with us absolutely free.
Chart For Free