A Message from Toni Weschler
Welcome to TCOYF.com, the official companion site of my book, Taking Charge of Your Fertility. Here you'll have access to a full-featured charting app, our vibrant TTC community, informative articles, and helpful tips and interesting tangents like the one below from yours truly!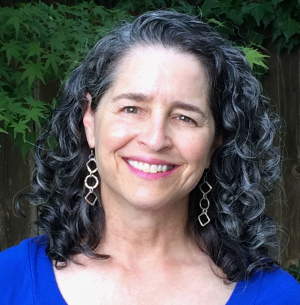 Toni's Tips and Tangents
If you've noticed lately that you've had exceedingly long cycles, you're not alone. As a casual experiment, during your next zoom office meeting, you may even want to ask a few of your closest coworkers whether they, too, have noticed that they've had long cycles recently. Then prepare for a long awkward silence . . . before women burst into nervous giggles. The phenomenon of these type of cycles is known as "stress-induced delayed ovulation" and often occurs when women are experiencing unusual circumstances, often beyond their control. Um, Covid-19 come to mind, anyone? For all of us alive today, we are living in unprecedented times. At this point, it's cliché to list all the ways that this nasty virus [...]
Like most of you, I've been a tad consumed with this (oh, I don't know) little inconvenience of Covid-19. And every day, I can't help but feel like we are all actors in one of the most surreal episodes of the Twilight Zone. At any rate, since one of our new but necessary realities is wasting an inordinate amount of time each week in the grocery line (first waiting to get into the store, then waiting in the interminable lines winding down the aisles, spaced six feet apart), why not put that time to good use? Embrace a paradigm shift and decide that the longer the line is, the more opportunity you'll have to make sex better for both you [...]
Get the Book
Taking Charge of Your Fertility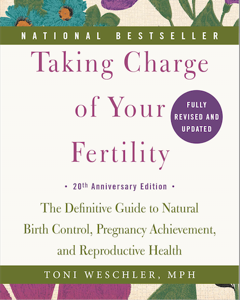 Are you unhappy with your current method of birth control? Or are you demoralized by your quest to have a baby? Do you also experience confusing signs and symptoms at various times in your cycle, but are frustrated by a lack of simple explanations?
This invaluable resource will help you find the answer to your questions while giving you amazing insights into your own body.
Get the Book
Chart For Free
Chart Your Fertility Online
Powered by the latest scientific research and utilizing Toni Weschler's three decades in the field, OvaGraph is designed to help you take charge of your fertility naturally. Chart with us absolutely free.
Chart For Free