A Message from Toni Weschler
Welcome to TCOYF.com, the official companion site of my book, Taking Charge of Your Fertility. Here you'll have access to a full-featured charting app, our vibrant TTC community, informative articles, and helpful tips and interesting tangents like the one below from yours truly!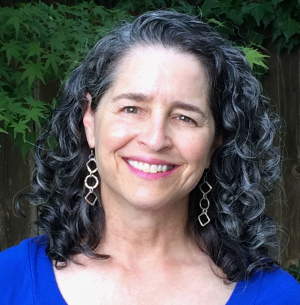 Toni's Tips and Tangents
If you've been following the news lately (and who can really blame you if you haven't been in this current climate?) you've probably noticed that there has been a surge of interest in a relatively new procedure that allows young women to freeze their eggs. But why would women even want to do that? Because as women get older, their eggs do as well, leading women in their late 30s or 40s to have a decreased chance of conceiving or carrying a child to term. Every young woman who thinks she might delay having children until she is older should at least be aware of the developing technologies of egg freezing. The fact is that until fairly recently, it was [...]
The conventional wisdom is that a couple should wait to see a doctor until they've tried to conceive for a full year. But is that really the best advice? If you're familiar with my teachings, you already know where I'm going with this. The answer is a resounding NO! For one thing, if a woman knows how to chart her cycles with the Fertility Awareness Method, and therefore knows when to time intercourse perfectly or is able to quickly discern that she may have a problem with her cycles, she needn't waste time by postponing treatment for a full year. And for those who don't chart their cycles, they may be unwittingly misled to believe they have a fertility issue. [...]
Get the Book
Taking Charge of Your Fertility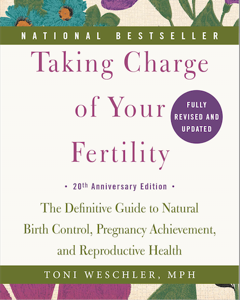 Are you unhappy with your current method of birth control? Or are you demoralized by your quest to have a baby? Do you also experience confusing signs and symptoms at various times in your cycle, but are frustrated by a lack of simple explanations?
This invaluable resource will help you find the answer to your questions while giving you amazing insights into your own body.
Get the Book
Chart For Free
Chart Your Fertility Online
Powered by the latest scientific research and utilizing Toni Weschler's three decades in the field, OvaGraph is designed to help you take charge of your fertility naturally. Chart with us absolutely free.
Chart For Free