A Message from Toni Weschler
Welcome to TCOYF.com, the official companion site of my book, Taking Charge of Your Fertility. Here you'll have access to a full-featured charting app, our vibrant TTC community, informative articles, and helpful tips and interesting tangents like the one below from yours truly!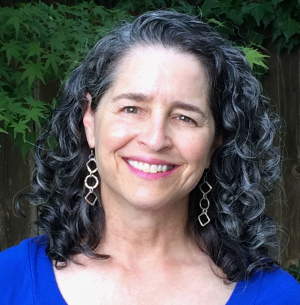 Toni's Tips and Tangents
I'll be honest. I'm a weenie. Oh sure, I may seem like I have my act together, but if truth be told, there's a valid reason I chose to not have children. Don't get me wrong. I love, love, love kids. I love their pudgy little legs when they are just infants, and their Frankenstein gait when they are just learning to walk. I love their giggles and innocence when they are toddlers, and their curiosity about everything in the world as they get older. So why didn't I choose to have children myself, then? Well, let's just say that the universe is a better place for my not having had kids. For one thing, as I alluded to earlier, [...]
Considering how miniscule the human egg is, it's amazing how many misconceptions there are about its release! When I first got my period at age 12, and for several years thereafter, I was convinced that if I just looked hard enough, I would find the tiny egg nestled on the sanitary napkin amidst the red blood. So when I was older and learned that the unfertilized egg never actually came out with the menstrual flow, I was frankly a little disappointed. As I got older, it seemed that there were always concepts (or were they just myths?) swirling around about a woman's eggs. I've picked the question of orgasms triggering ovulation because, well, it's just a juicy concept, but is it true? No, no, and no! Orgasms and ovulation [...]
Get the Book
Taking Charge of Your Fertility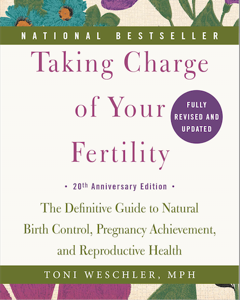 Are you unhappy with your current method of birth control? Or are you demoralized by your quest to have a baby? Do you also experience confusing signs and symptoms at various times in your cycle, but are frustrated by a lack of simple explanations?
This invaluable resource will help you find the answer to your questions while giving you amazing insights into your own body.
Get the Book
Chart For Free
Chart Your Fertility Online
Powered by the latest scientific research and utilizing Toni Weschler's three decades in the field, OvaGraph is designed to help you take charge of your fertility naturally. Chart with us absolutely free.
Chart For Free