A Message from Toni Weschler
Welcome to TCOYF.com, the official companion site of my book, Taking Charge of Your Fertility. Here you'll have access to a full-featured charting app, our vibrant TTC community, informative articles, and helpful tips and interesting tangents like the one below from yours truly!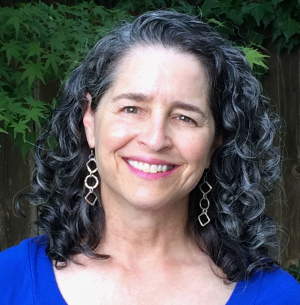 Toni's Tips and Tangents
We as women are so used to experiencing various types of pains and discomforts during our cycles that we may lose sight of what is normal versus what merits seeing a health practitioner. Of course, the benefit of learning about Fertility Awareness and charting your cycle is that you become acutely aware of what signs to be concerned about. One of the most important conditions that you need to identify and treat immediately is called Pelvic Inflammatory Disease (PID), because not treating it can lead to blocked fallopian tubes, among other conditions. Although it's possible to not have any symptoms, it's more likely that you will have one or several of the following: Pain in your lower abdomen Fever Painful [...]
Stuffed and mangled manila envelopes packed with all manner of research studies etc. would only get us so far back in the '80s. Ultimately, the founding members of the secular Fertility Awareness Network realized that in order to learn all we could from each other, we'd have to meet in person. But because we didn't have the benefit of financial backing as did religious natural family planning organizations that held annual conferences, we found ourselves flying each year to members' homes for week-long stays instead. One summer I treated my houseguests in Seattle to a stifling tiny attic space packed to the gills, but they were clearly so excited to be amongst like-minded instructors that they somehow failed to notice that the temp often reached into the 90s as [...]
Get the Book
Taking Charge of Your Fertility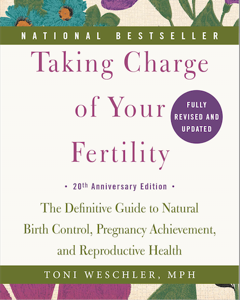 Are you unhappy with your current method of birth control? Or are you demoralized by your quest to have a baby? Do you also experience confusing signs and symptoms at various times in your cycle, but are frustrated by a lack of simple explanations?
This invaluable resource will help you find the answer to your questions while giving you amazing insights into your own body.
Get the Book
Chart For Free
Chart Your Fertility Online
Powered by the latest scientific research and utilizing Toni Weschler's three decades in the field, OvaGraph is designed to help you take charge of your fertility naturally. Chart with us absolutely free.
Chart For Free