A Message from Toni Weschler
Welcome to TCOYF.com, the official companion site of my book, Taking Charge of Your Fertility. Here you'll have access to a full-featured charting app, our vibrant TTC community, informative articles, and helpful tips and interesting tangents like the one below from yours truly!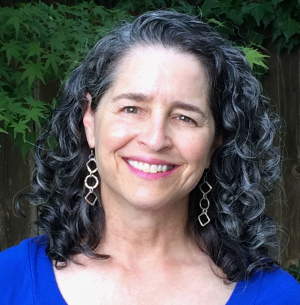 Toni's Tips and Tangents
Orgasms cause women to release eggs. This is an especially intriguing myth — that orgasm can lead to spontaneous ovulation. But alas, it's completely false. The process that leads to ovulation is the gradual increase of estrogen over a period of several days.  Now I suppose if you had an orgasm that lasted from, say, Monday to Friday, you might be able to instigate the release of an egg. But by that point you might be too exhausted to care. A woman can spontaneously ovulate at any time in the cycle. This is the other side of the orgasm coin! Even though the timing of ovulation can vary from cycle to cycle, once a woman ovulates, it is virtually impossible [...]
So let's be honest — when you first heard the title of my book, Taking Charge of Your Fertility, what was the first thing that came to mind? Understanding the mysteries of your body? Enriching your amazing sexuality? Avoiding pregnancy naturally?  Increasing your chances of conceiving? If you are like virtually all women, you probably thought it was a book designed to help you get pregnant, right? And while that's true, it only refers to a third of the book. And therein lies the problem with the title. When I first published the book 22 years ago, I brainstormed a good 30 or so titles, and I can tell you that Taking Charge of Your Fertility didn't even make the [...]
Get the Book
Taking Charge of Your Fertility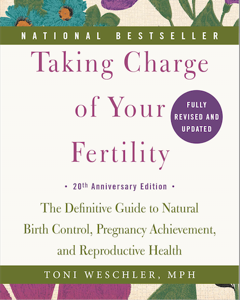 Are you unhappy with your current method of birth control? Or are you demoralized by your quest to have a baby? Do you also experience confusing signs and symptoms at various times in your cycle, but are frustrated by a lack of simple explanations?
This invaluable resource will help you find the answer to your questions while giving you amazing insights into your own body.
Get the Book
Chart For Free
Chart Your Fertility Online
Powered by the latest scientific research and utilizing Toni Weschler's three decades in the field, OvaGraph is designed to help you take charge of your fertility naturally. Chart with us absolutely free.
Chart For Free