A Message from Toni Weschler
Welcome to TCOYF.com, the official companion site of my book, Taking Charge of Your Fertility. Here you'll have access to a full-featured charting app, our vibrant TTC community, informative articles, and helpful tips and interesting tangents like the one below from yours truly!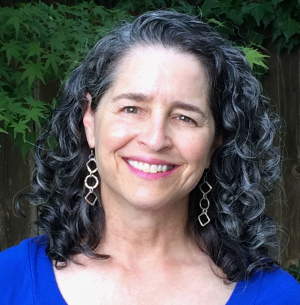 Toni's Tips and Tangents
When I was a young teenager (about a decade ago, give or take 50 years), I remember the constant assault to my self-esteem from the onslaught of ads for douches. Obviously, I hadn't yet developed the confidence to question the veracity of such ads. In reality, I wish someone would have told me that our healthy vaginas were never designed to smell like a bouquet of gardenias or a field of wild lilacs. Is it any wonder that women grow up believing they are dirty all the time and in need of douching and spraying away the "discharge"? The continual advertising of douches and feminine sprays only acts to reinforce the confusion between healthy cervical fluid and what is in [...]
When interpreting temperatures, you'll want to train your eyes to "see the forest through the trees." The key to doing so is to look for a pattern of lows and highs. In other words, you'll find that your temperatures before ovulation will go up and down in a low range, and the temperatures after ovulation will go up and down in a high range. The trick is to see the whole, and not focus so much on the day-to-day changes. I learned how helpful this concept is when I first taught at a women's clinic. Within a few weeks of the first class, I would inevitably start getting calls from clients who were convinced they must not be ovulating. But [...]
Get the Book
Taking Charge of Your Fertility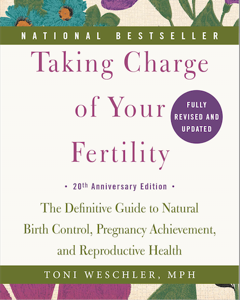 Are you unhappy with your current method of birth control? Or are you demoralized by your quest to have a baby? Do you also experience confusing signs and symptoms at various times in your cycle, but are frustrated by a lack of simple explanations?
This invaluable resource will help you find the answer to your questions while giving you amazing insights into your own body.
Get the Book
Chart For Free
Chart Your Fertility Online
Powered by the latest scientific research and utilizing Toni Weschler's three decades in the field, OvaGraph is designed to help you take charge of your fertility naturally. Chart with us absolutely free.
Chart For Free