A Message from Toni Weschler
Welcome to TCOYF.com, the official companion site of my book, Taking Charge of Your Fertility. Here you'll have access to a full-featured charting app, our vibrant TTC community, informative articles, and helpful tips and interesting tangents like the one below from yours truly!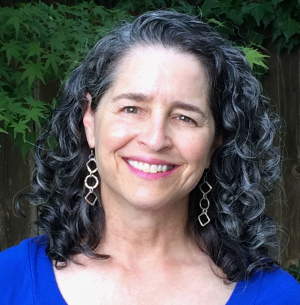 Toni's Tips and Tangents
Let's see . . . what do these male celebrities all have in common: Steve Martin, Clint Eastwood, Warren Beatty, Larry King, Luciano Pavarotti, Rod Stewart, and Paul McCartney, to name but a few. Take a second to think about it. OK, time's up. Answer? They've all fathered children when they were in their 60s and their wives were often in their 30s. Of course, it is never EVER the reverse. Aside from the obvious double standard in our society, there is actually a biological reason. Men are fertile from puberty until the day they die, whereas women are only fertile from puberty through menopause, and more realistically, their fertility decreases often a decade before menopause. Another major difference between male and female anatomy pertains to when [...]
Starting to chart your cycle can be either exciting or intimidating if you don't have a solid understanding of how your cycle works and what you are ultimately observing and recording. Which, of course, is why I can't stress enough the need to either read a comprehensive book (preferably my book, Taking Charge of Your Fertility), a Fertility Awareness class, or ideally, a combination of both. In any case, for now, I'm just going to briefly address times that might be especially challenging when first start learning to chart: Coming off the Pill or Other Hormonal Methods There is no way of predicting how long it will take for your cycles to return to their former patterns before you were on hormones. Some women may ovulate within [...]
Get the Book
Taking Charge of Your Fertility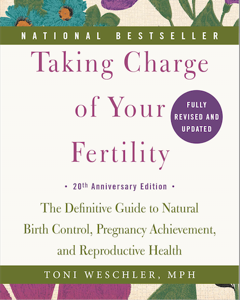 Are you unhappy with your current method of birth control? Or are you demoralized by your quest to have a baby? Do you also experience confusing signs and symptoms at various times in your cycle, but are frustrated by a lack of simple explanations?
This invaluable resource will help you find the answer to your questions while giving you amazing insights into your own body.
Get the Book
Chart For Free
Chart Your Fertility Online
Powered by the latest scientific research and utilizing Toni Weschler's three decades in the field, OvaGraph is designed to help you take charge of your fertility naturally. Chart with us absolutely free.
Chart For Free