A Message from Toni Weschler
Welcome to TCOYF.com, the official companion site of my book, Taking Charge of Your Fertility. Here you'll have access to a full-featured charting app, our vibrant TTC community, informative articles, and helpful tips and interesting tangents like the one below from yours truly!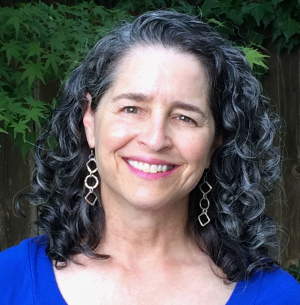 Toni's Tips and Tangents
A couple days ago, as I was regaling a friend and her 11 year-old daughter with the story of my somewhat less-than-auspicious first and probably last sky-diving adventure, I had an epiphany. But first, a little back story. When I completed the first edition of my book, Taking Charge of Your Fertility, nearly 25 years ago, I was desperate to get away from computers, phones, fax machines and frankly, any research even remotely related to women's ovaries. So I picked one of the furthest places from Seattle that I could think of to celebrate: New Zealand, of course. And what could possibly be more out-of-my-comfort-zone than jumping out of a plane from 12,000 feet above earth? Oh yeah, doing so [...]
If you've been following the news lately (and who can really blame you if you haven't been in this current climate?) you've probably noticed that there has been a surge of interest in a relatively new procedure that allows young women to freeze their eggs. But why would women even want to do that? Because as women get older, their eggs do as well, leading women in their late 30s or 40s to have a decreased chance of conceiving or carrying a child to term. Every young woman who thinks she might delay having children until she is older should at least be aware of the developing technologies of egg freezing. The fact is that until fairly recently, it was [...]
Get the Book
Taking Charge of Your Fertility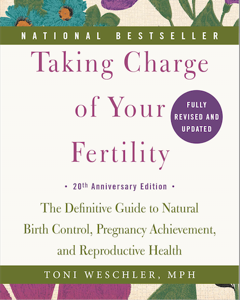 Are you unhappy with your current method of birth control? Or are you demoralized by your quest to have a baby? Do you also experience confusing signs and symptoms at various times in your cycle, but are frustrated by a lack of simple explanations?
This invaluable resource will help you find the answer to your questions while giving you amazing insights into your own body.
Get the Book
Chart For Free
Chart Your Fertility Online
Powered by the latest scientific research and utilizing Toni Weschler's three decades in the field, OvaGraph is designed to help you take charge of your fertility naturally. Chart with us absolutely free.
Chart For Free