A Message from Toni Weschler
Welcome to TCOYF.com, the official companion site of my book, Taking Charge of Your Fertility. Here you'll have access to a full-featured charting app, our vibrant TTC community, informative articles, and helpful tips and interesting tangents like the one below from yours truly!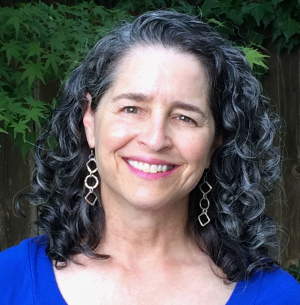 Toni's Tips and Tangents
DO WOMEN EVER HAVE TRULY "DRY" DAYS? As a woman approaches ovulation, her cervical fluid becomes progressively wetter. When a woman charts, in the evening, she records what she has observed throughout the day. So if she didn't feel or observe anything at her vaginal opening, that day is considered dry. But lest there be any confusion, women always have internal vaginal moisture, even on the days when they feel bone dry. This is completely normal and should still be recorded as dry. It's easy to distinguish between cervical fluid and vaginal moisture. Cervical fluid on your finger will stay moist for minutes or longer, whereas vaginal moisture, like that inside your mouth, will dissipate from your finger within seconds. [...]
A couple days ago, as I was regaling a friend and her 11 year-old daughter with the story of my somewhat less-than-auspicious first and probably last sky-diving adventure, I had an epiphany. But first, a little back story. When I completed the first edition of my book, Taking Charge of Your Fertility, nearly 25 years ago, I was desperate to get away from computers, phones, fax machines and frankly, any research even remotely related to women's ovaries. So I picked one of the furthest places from Seattle that I could think of to celebrate: New Zealand, of course. And what could possibly be more out-of-my-comfort-zone than jumping out of a plane from 12,000 feet above earth? Oh yeah, doing so [...]
Get the Book
Taking Charge of Your Fertility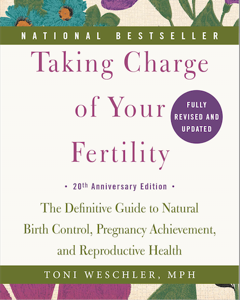 Are you unhappy with your current method of birth control? Or are you demoralized by your quest to have a baby? Do you also experience confusing signs and symptoms at various times in your cycle, but are frustrated by a lack of simple explanations?
This invaluable resource will help you find the answer to your questions while giving you amazing insights into your own body.
Get the Book
Chart For Free
Chart Your Fertility Online
Powered by the latest scientific research and utilizing Toni Weschler's three decades in the field, OvaGraph is designed to help you take charge of your fertility naturally. Chart with us absolutely free.
Chart For Free