A Message from Toni Weschler
Welcome to TCOYF.com, the official companion site of my book, Taking Charge of Your Fertility. Here you'll have access to a full-featured charting app, our vibrant TTC community, informative articles, and helpful tips and interesting tangents like the one below from yours truly!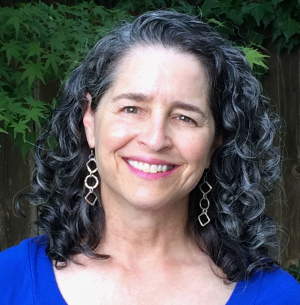 Toni's Tips and Tangents
One of the most humiliating experiences I've ever had ultimately changed my life in ways I could never have imagined. I take you back to 1982 (gasp). While waiting for an interview for a 'women's health educator' position at a women's clinic on Olympic Blvd. in Los Angeles, I fidgeted with dread. Anticipating the interview, my eyes wandered, glancing over the all-too-familiar paraphernalia of all women's clinics: the requisite posters warning about sexually transmitted infections, the charts comparing methods of birth control, and the plastic models of the female reproductive system. But what I most remember is being struck with the futility of it all. What was I thinking? I had absolutely no training in the field. Nothing. Nada. Zilch. [...]
Anyone who's ever met me learns fairly quickly that I am a tad obsessed with the fascinating world of unusual multiples — be it twins, triplets, or quads. Suffice it to say, if I weren't concerned about, oh, I don't know, the demise of the world through the pandemic and climate change, I'd love nothing more than to curl up with a good . . . um . . . laptop, and research each and every intriguing set ever born. But given my limited space, I'm going to touch on just two unique multiples, both coincidentally British — the first still in utero, and the second already born: Unique Case #1 Kelly Fairhurst of Braintree, Essex was already the mother [...]
Get the Book
Taking Charge of Your Fertility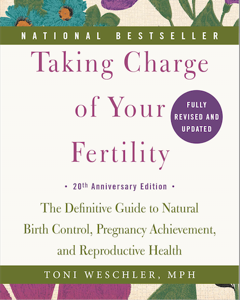 Are you unhappy with your current method of birth control? Or are you demoralized by your quest to have a baby? Do you also experience confusing signs and symptoms at various times in your cycle, but are frustrated by a lack of simple explanations?
This invaluable resource will help you find the answer to your questions while giving you amazing insights into your own body.
Get the Book
Chart For Free
Chart Your Fertility Online
Powered by the latest scientific research and utilizing Toni Weschler's three decades in the field, OvaGraph is designed to help you take charge of your fertility naturally. Chart with us absolutely free.
Chart For Free