A Message from Toni Weschler
Welcome to TCOYF.com, the official companion site of my book, Taking Charge of Your Fertility. Here you'll have access to a full-featured charting app, our vibrant TTC community, informative articles, and helpful tips and interesting tangents like the one below from yours truly!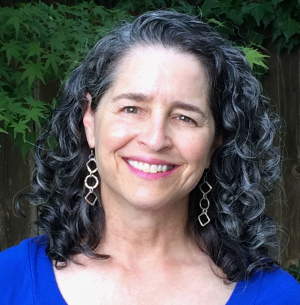 Toni's Tips and Tangents
I am always so impressed by my many readers over the years who have shared with me ways in which they have been able to diagnose medical issues through charting their cycles. I've chosen just one for now, but will share more in the future. A couple of weeks ago, Kisha wrote me that she had a miscarriage at eight weeks, but had to have a manual vacuum procedure following it. The day after the procedure, she resumed charting her temps which remained high before plummeting to her pre-ovulatory temps. She was relieved, because she thought she was already back on track. Moving forward, she experienced all of the classic signs of an ovulatory cycle, but instead of getting her period when her [...]
A fairly common mistake that women make is assuming that every bleeding episode they have is a period. And since most of us have been raised to believe that a normal cycle length is 28 days, every aberration from that length is interpreted as either too early or too late. No wonder cycles often seem crazy-making. In addition, it's very possible that at some point in your life, you will indeed experience unusual or abnormal bleeding, which is essentially any bleeding that is different from a true menstrual period. By definition, a period is the bleeding that occurs about two weeks after ovulation. In order to understand unusual bleeding, you should know what normal is as a point of reference: [...]
Get the Book
Taking Charge of Your Fertility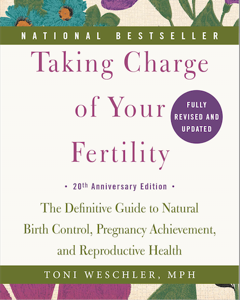 Are you unhappy with your current method of birth control? Or are you demoralized by your quest to have a baby? Do you also experience confusing signs and symptoms at various times in your cycle, but are frustrated by a lack of simple explanations?
This invaluable resource will help you find the answer to your questions while giving you amazing insights into your own body.
Get the Book
Chart For Free
Chart Your Fertility Online
Powered by the latest scientific research and utilizing Toni Weschler's three decades in the field, OvaGraph is designed to help you take charge of your fertility naturally. Chart with us absolutely free.
Chart For Free