A Message from Toni Weschler
Welcome to TCOYF.com, the official companion site of my book, Taking Charge of Your Fertility. Here you'll have access to a full-featured charting app, our vibrant TTC community, informative articles, and helpful tips and interesting tangents like the one below from yours truly!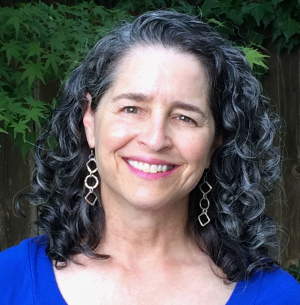 Toni's Tips and Tangents
Can a woman get pregnant if she isn't menstruating? Or another way of asking it is: Can a woman assume she doesn't need to use birth control because she isn't having periods? Or can she get pregnant if she is trying to conceive, even if she isn't having periods? In both cases, the answer is not as intuitive as you'd think. On the surface, any self-respecting educated person might think "Of course she can't get pregnant if she's not having periods! What a ridiculous question." Surprisingly, the answer is that yes, she could theoretically, but certainly not as likely as the average woman. Since a woman releases an egg about 14 days before menstruation, in theory it is possible to [...]
Two of the most common questions women have about their periods and conception are whether it's possible to get pregnant either (1) during  menstruation or (2) without actually having periods altogether. Today I'll address the issue of whether or not a woman can get pregnant during her period. Surprisingly, in many ways, the answer lies in the wording of the question. More precisely, it's unlikely that a woman could conceive during her period, but on rare occasions, it's possible for a woman to get pregnant from intercourse during her period. Huh? Isn't that the same thing?  No, it's really not. Since sperm can live for up to five days inside a woman, a couple could have sex near the end [...]
Get the Book
Taking Charge of Your Fertility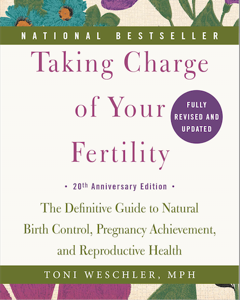 Are you unhappy with your current method of birth control? Or are you demoralized by your quest to have a baby? Do you also experience confusing signs and symptoms at various times in your cycle, but are frustrated by a lack of simple explanations?
This invaluable resource will help you find the answer to your questions while giving you amazing insights into your own body.
Get the Book
Chart For Free
Chart Your Fertility Online
Powered by the latest scientific research and utilizing Toni Weschler's three decades in the field, OvaGraph is designed to help you take charge of your fertility naturally. Chart with us absolutely free.
Chart For Free