A Message from Toni Weschler
Welcome to TCOYF.com, the official companion site of my book, Taking Charge of Your Fertility. Here you'll have access to a full-featured charting app, our vibrant TTC community, informative articles, and helpful tips and interesting tangents like the one below from yours truly!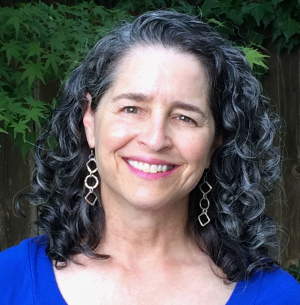 Toni's Tips and Tangents
I'll never forget the phone call I got back in the'80s just a couple weeks before I was scheduled to do a presentation for engaged couples on a religious weekend retreat. It had come to their attention that I was single, so they felt they had no choice but to cancel my lecture because I would be an immoral role model. After all, how could a single person possibly teach couples about the Fertility Awareness Method and 'the marital embrace'? Back in the mid-80s when many of you were but toddlers and computers were the size of VW bugs, there were only a handful of secular Fertility Awareness instructors in the country. Trying to organize such a group of like-minded professionals dispersed across [...]
One of the most common causes of contrasting sexual satisfaction during intercourse between men and women can be attributed to a typically misunderstood fact about the female body: The clitoris (the female analog to the highly sensitive tip of the penis) is located outside of the vagina. So during traditional sex, alas, the man is easily able to achieve an orgasm because his penis is directly stimulated. For women? Not so much. But who knew that there is another little secret that women are often loath to mention regarding their sexual needs, so I feel obligated to speak for the women of the world when I convey this one little tidbit to men: Take out the darn trash. There. I [...]
Get the Book
Taking Charge of Your Fertility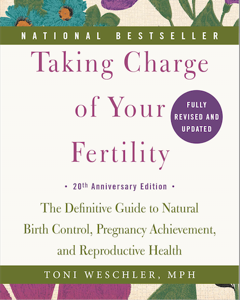 Are you unhappy with your current method of birth control? Or are you demoralized by your quest to have a baby? Do you also experience confusing signs and symptoms at various times in your cycle, but are frustrated by a lack of simple explanations?
This invaluable resource will help you find the answer to your questions while giving you amazing insights into your own body.
Get the Book
Chart For Free
Chart Your Fertility Online
Powered by the latest scientific research and utilizing Toni Weschler's three decades in the field, OvaGraph is designed to help you take charge of your fertility naturally. Chart with us absolutely free.
Chart For Free