A Message from Toni Weschler
Welcome to TCOYF.com, the official companion site of my book, Taking Charge of Your Fertility. Here you'll have access to a full-featured charting app, our vibrant TTC community, informative articles, and helpful tips and interesting tangents like the one below from yours truly!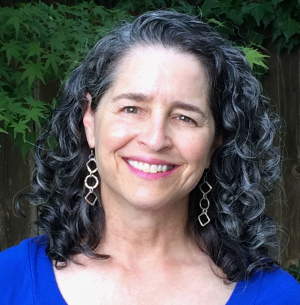 Toni's Tips and Tangents
Too bad most women don't just happen to have a microscope sitting on their bathroom counters. If they did, I think it would do wonders for the bad rap that cervical fluid usually gets when women first learn about it. In reality, they'd be amazed by how beautiful this healthy secretion looks in high resolution. One of the first things most women are struck by when they start charting is the distinct pattern of their cervical fluid throughout their cycle. In fact, I'm always amazed at how many women comment about the fact that before they learned how to chart, they always noticed something at different times, but found it "gross" and confusing, and never realized it served a purpose and had a very predictable pattern. Cervical fluid is [...]
There are four conditions, any one of which you may discover while charting your cycles. The first two below will often give you obvious signs, even if you aren't charting. With the latter two, however, you may not have any symptoms at all. In all four cases, though, treatment is often necessary before you can get pregnant. Endometriosis A surprisingly common problem in which the cells that normally line the uterus are displaced and attach elsewhere in the pelvic cavity, often adversely affecting ovulation and even the ability of the fallopian tubes to grasp the egg. Some of the symptoms of endometriosis include: Intense menstrual cramps Pain during intercourse, especially with deep penetration Infertility Chronic pelvic pain, including lower back pain Heavy or irregular bleeding Polycystic [...]
Get the Book
Taking Charge of Your Fertility
Are you unhappy with your current method of birth control? Or are you demoralized by your quest to have a baby? Do you also experience confusing signs and symptoms at various times in your cycle, but are frustrated by a lack of simple explanations?
This invaluable resource will help you find the answer to your questions while giving you amazing insights into your own body.
Get the Book
Chart For Free
Chart Your Fertility Online
Powered by the latest scientific research and utilizing Toni Weschler's three decades in the field, OvaGraph is designed to help you take charge of your fertility naturally. Chart with us absolutely free.
Chart For Free