A Message from Toni Weschler
Welcome to TCOYF.com, the official companion site of my book, Taking Charge of Your Fertility. Here you'll have access to a full-featured charting app, our vibrant TTC community, informative articles, and helpful tips and interesting tangents like the one below from yours truly!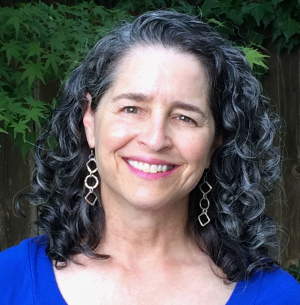 Toni's Tips and Tangents
I'm not going to lie. My first year in Seattle over 30 years ago was hell. I arrived not knowing a soul, with no job and no prospects, and oh yeah, no housing or transportation. But I somehow convinced myself that my passion for disseminating the incredible value of the Fertility Awareness Method would be enough to sustain me. Back then, of course, the internet didn't exist, and even computers were not that common among the little people. My attempts at educating doctors and clinics proved futile as I found myself feeling more and more like a snake-oil salesman. I started spiraling down a long tunnel of despair, and couldn't seem to find a way out. When I got to my lowest, I asked my new doctor [...]
Over 30 years ago, I had a slight scare when some of the cells on my cervix came back suspicious in a routine pap test. So I had cryotherapy, in which my abnormal cervical cells were destroyed by freezing with liquid carbon dioxide. The timing of that procedure was a tad inconvenient, though, because a few days later, I moved to a different state, and needed to find a new doctor to follow up on the procedure. Coincidentally, the night before my re-check at the new medical facility, I discovered a small breast lump. I was so relieved that I was going to the doctor the next morning anyway. So when I met the new gynecologist in a less-than- dignified manner, stark naked under a whisper-thin paper gown [...]
Get the Book
Taking Charge of Your Fertility
Are you unhappy with your current method of birth control? Or are you demoralized by your quest to have a baby? Do you also experience confusing signs and symptoms at various times in your cycle, but are frustrated by a lack of simple explanations?
This invaluable resource will help you find the answer to your questions while giving you amazing insights into your own body.
Get the Book
Chart For Free
Chart Your Fertility Online
Powered by the latest scientific research and utilizing Toni Weschler's three decades in the field, OvaGraph is designed to help you take charge of your fertility naturally. Chart with us absolutely free.
Chart For Free