A Message from Toni Weschler
Welcome to TCOYF.com, the official companion site of my book, Taking Charge of Your Fertility. Here you'll have access to a full-featured charting app, our vibrant TTC community, informative articles, and helpful tips and interesting tangents like the one below from yours truly!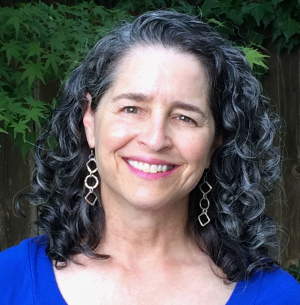 Toni's Tips and Tangents
If you could be a fly on the wall in bedrooms throughout the world, you'd be stunned to see how many women fake orgasms, even with men they've been married to for decades. Are women really that deceitful? Think again. Actually, the answer virtually always comes down to our anatomy, and how we were designed. In a word, the most sensitive part of the man's body is the underside of the shaft, near the tip of his penis. For the woman, on the other hand, it's the clitoris. The problem is that because the clitoris is located outside the vagina, intercourse is usually not as intense for women as it is for men. In fact, studies indicate that a large majority of women are unable to achieve [...]
When I was growing up during the Flower-Child 60s, let's just say that sanitary pads were a tad different than they are today. For starters, they had long thin gauze tails on each end that we ever-so- delicately threaded through a sanitary belt! Yup, a sexy little elastic number that we wore around our waists and hoped to God no one noticed when we raised our arms to reach something on the top shelf, or bent over to grab something we dropped on the floor. But the worst of it wasn't even the tackiness of the elastic belt itself. No, no, the nastiest part was the sheer indignity of it all when the bloody pad would inevitably creep up either our backsides or stomach. Let's be real, there's nothing [...]
Get the Book
Taking Charge of Your Fertility
Are you unhappy with your current method of birth control? Or are you demoralized by your quest to have a baby? Do you also experience confusing signs and symptoms at various times in your cycle, but are frustrated by a lack of simple explanations?
This invaluable resource will help you find the answer to your questions while giving you amazing insights into your own body.
Get the Book
Chart For Free
Chart Your Fertility Online
Powered by the latest scientific research and utilizing Toni Weschler's three decades in the field, OvaGraph is designed to help you take charge of your fertility naturally. Chart with us absolutely free.
Chart For Free