A Message from Toni Weschler
Welcome to TCOYF.com, the official companion site of my book, Taking Charge of Your Fertility. Here you'll have access to a full-featured charting app, our vibrant TTC community, informative articles, and helpful tips and interesting tangents like the one below from yours truly!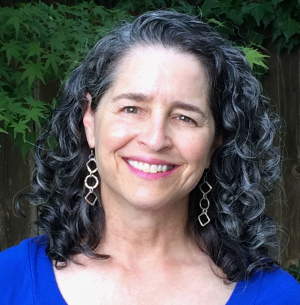 Toni's Tips and Tangents
We've all seen the videos . . . a woman reading her cell phone trips face first into the decorative water fountain at the mall. Or a man looking at his cell phone walks straight into a light pole. The images aren't pretty, but let's be honest, we often find ourselves torn between feeling humiliated for the person and stifling a slight giggle, all the same. Luckily, there's another way to use cell phones that can be a lot more private and, dare I say, satisfying? Hear me out on this one --- one of the complaints women often have is that they worry that they take a lot longer to get in the mood than their partner. And being [...]
I was sipping a single tall, extra-hot, extra foamy latte a couple mornings ago while reading the paper, because that is what one does in Seattle. It's the law. Anyway, just as I was savoring that first sip of the luscious foam, I nearly spit it out when I read, and I quote: "The researchers found that the (male contraceptive) gel suppressed sperm production after a couple of months. The men's sperm count went down to less than one million per milliliter, the threshold used for contraception." https://www.wsj.com/articles/the-search- for-a- new-form- of-birth- control- 1508173537 In case your eyes glazed over when you read that, let me run that by you again. This was an article discussing the status of development of male birth control. In essence, it would be considered [...]
Get the Book
Taking Charge of Your Fertility
Are you unhappy with your current method of birth control? Or are you demoralized by your quest to have a baby? Do you also experience confusing signs and symptoms at various times in your cycle, but are frustrated by a lack of simple explanations?
This invaluable resource will help you find the answer to your questions while giving you amazing insights into your own body.
Get the Book
Chart For Free
Chart Your Fertility Online
Powered by the latest scientific research and utilizing Toni Weschler's three decades in the field, OvaGraph is designed to help you take charge of your fertility naturally. Chart with us absolutely free.
Chart For Free