A Message from Toni Weschler
Welcome to TCOYF.com, the official companion site of my book, Taking Charge of Your Fertility. Here you'll have access to a full-featured charting app, our vibrant TTC community, informative articles, and helpful tips and interesting tangents like the one below from yours truly!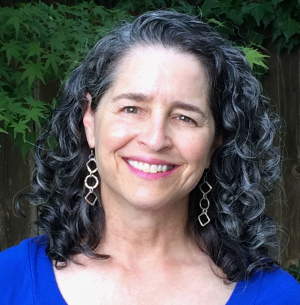 Toni's Tips and Tangents
How close are you to your mom's mother? If your grandmother is still living, you might want to blow away both of them by casually mentioning that you literally started your life inside of your grandmother. Think about it. Every female fetus, including your mom, developed all the eggs she will ever have while a fetus still inside of her own mom. And of course, one of those eggs ultimately developed into you. So in reality, you started your life inside of your grandmother. Now this is where it gets even more magical. If you yourself are lucky enough to be pregnant or become pregnant with a little girl, you can gaze down on your growing belly and envision carrying your potential future grandchildren inside of you! But [...]
Anyone who has spent time with me knows that I am obsessed with identicals—identical twins, triplets, quads, you name it. And while it doesn't directly relate to fertility, my obsession is serious enough that I'm sure if push came to shove, I could make a pretty compelling case for why every fertility book should have a full chapter devoted to the concept. At any rate, decades ago, when watching TV was pretty much the only diversion one had (gasp), I watched a talk show featuring nothing but identical quads. But in each case, there was something even more unique about each set than simply that, oh yeah, they were friggin' identical quads, for God's sake! The first set was four 16-year old singing teenage girls. When the host [...]
Get the Book
Taking Charge of Your Fertility
Are you unhappy with your current method of birth control? Or are you demoralized by your quest to have a baby? Do you also experience confusing signs and symptoms at various times in your cycle, but are frustrated by a lack of simple explanations?
This invaluable resource will help you find the answer to your questions while giving you amazing insights into your own body.
Get the Book
Chart For Free
Chart Your Fertility Online
Powered by the latest scientific research and utilizing Toni Weschler's three decades in the field, OvaGraph is designed to help you take charge of your fertility naturally. Chart with us absolutely free.
Chart For Free