A Message from Toni Weschler
Welcome to TCOYF.com, the official companion site of my book, Taking Charge of Your Fertility. Here you'll have access to a full-featured charting app, our vibrant TTC community, informative articles, and helpful tips and interesting tangents like the one below from yours truly!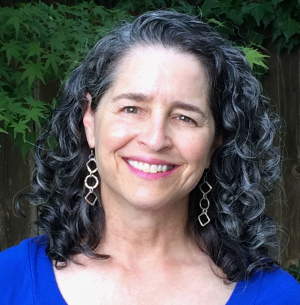 Toni's Tips and Tangents
If you plan to get pregnant some day and experience any of the signs listed below, you should consider consulting with your gynecologist to rule out any possible conditions that may require treatment: • Anovulation It's normal for women to occasionally not ovulate in any given cycle, with causes ranging from illness and stress to coming off the pill or breastfeeding. But if you rarely ovulate, you should definitely determine the cause. • Intense menstrual cramps It's normal for women to have mild to moderate menstrual cramps, but if you find that it's unbearable or impacts your life on those days, you will want to rule out something more serious, such as endometriosis, fibroids, or a condition called adenomyosis, in which parts of the uterine lining penetrate [...]
There are a certain number of questions that seem to get recycled over and over again, either amongst friends or on the internet. One that seems to get a lot traction is the issue of whether or not a woman can get pregnant while menstruating. As with so many things in life, the explanation is not that intuitive. The best way to explain it is that the answer lies in the wording of the question. More precisely, it's essentially impossible for a woman to conceive during her period, but on rare occasions it's possible for a woman to get pregnant from intercourse during her period. Huh? Isn't that the same thing? No, no it isn't. Since sperm can live for up to five days inside a [...]
Get the Book
Taking Charge of Your Fertility
Are you unhappy with your current method of birth control? Or are you demoralized by your quest to have a baby? Do you also experience confusing signs and symptoms at various times in your cycle, but are frustrated by a lack of simple explanations?
This invaluable resource will help you find the answer to your questions while giving you amazing insights into your own body.
Get the Book
Chart For Free
Chart Your Fertility Online
Powered by the latest scientific research and utilizing Toni Weschler's three decades in the field, OvaGraph is designed to help you take charge of your fertility naturally. Chart with us absolutely free.
Chart For Free