A Message from Toni Weschler
Welcome to TCOYF.com, the official companion site of my book, Taking Charge of Your Fertility. Here you'll have access to a full-featured charting app, our vibrant TTC community, informative articles, and helpful tips and interesting tangents like the one below from yours truly!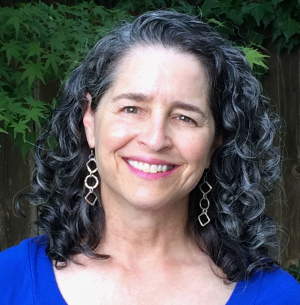 Toni's Tips and Tangents
When couples have been trying to get pregnant for a long time, they often acknowledge that lovemaking has become a chore to check off their list. And hearing friends and family joke about how they are going to "go home to make a baby" can only add to their resentment. It's understandable why that would happen. Although a person's sexuality is separate from his or her fertility, people often equate them, leaving many dealing with infertility to feel that they are somehow less sexual. This in turn may lead to emotions ranging from unresolved anger and fear to anxiety or guilt. Even worse, communication between the couple often deteriorates just when they need to be more supportive than ever. Sexual problems often arise between couples touched by infertility because sex [...]
Who doesn't love the wafting aroma of yams, cornbread dressing, and a sage-buttered turkey roasting? Actually, come to think of it, vegetarians don't. Well maybe the only thing more divisive than what to eat at Thanksgiving is, you guessed it, what you can discuss. And boy will this year's political scandals challenge even the most congenial gatherings. So when Uncle Jimmy starts haranguing everyone about why they didn't vote for his favorite tangerine-colored, bottled-blond-haired, bully-of-a-man-child, this may be the time to interject: Did you know that a woman is fertile only a few days per cycle, but a man is fertile every single day? In fact, cervical fluid is to the woman what seminal fluid is to the man. Since [...]
Get the Book
Taking Charge of Your Fertility
Are you unhappy with your current method of birth control? Or are you demoralized by your quest to have a baby? Do you also experience confusing signs and symptoms at various times in your cycle, but are frustrated by a lack of simple explanations?
This invaluable resource will help you find the answer to your questions while giving you amazing insights into your own body.
Get the Book
Chart For Free
Chart Your Fertility Online
Powered by the latest scientific research and utilizing Toni Weschler's three decades in the field, OvaGraph is designed to help you take charge of your fertility naturally. Chart with us absolutely free.
Chart For Free