A Message from Toni Weschler
Welcome to TCOYF.com, the official companion site of my book, Taking Charge of Your Fertility. Here you'll have access to a full-featured charting app, our vibrant TTC community, informative articles, and helpful tips and interesting tangents like the one below from yours truly!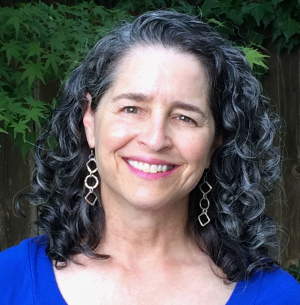 Toni's Tips and Tangents
Get a referral The two best ways to get a personal recommendation are from a trusted health professional, or from a friend or relative who has successfully used a particular clinic. They both have their advantages. Medical professionals tend to know the reputation of other doctors. But a happy patient can often explain why they recommend a particular clinic, whether it is their bedside manner, ability to convey the process without being brusque or patronizing, or their utilization and knowledge of the most cutting edge techniques. Don't fall for exaggerated statistics One of the most frustrating aspects of researching fertility clinics is understanding the success statistics that each clinic claims. There are numerous reasons why a clinic may appear to be highly successful. For example, there is a huge [...]
I'm not gonna' lie. I'm not a huge fan of speculums. Years ago when I taught my Fertility Awareness seminars, one of the things I used to do for giggles was to ask everyone in the room to close their eyes as I screwed open a speculum, just to see how long it took to hear the chorus of groans emanating from my students as they recognized the distinct clatter of hard cold steel. I mean, really . . . who came up with that idea? Nothing says good times like being asked to scoot down on a tiny narrow table, naked under a thin paper gown with your butt hanging off, while a person with a speculum sits mere inches from your hinter-regions, ready to [...]
Get the Book
Taking Charge of Your Fertility
Are you unhappy with your current method of birth control? Or are you demoralized by your quest to have a baby? Do you also experience confusing signs and symptoms at various times in your cycle, but are frustrated by a lack of simple explanations?
This invaluable resource will help you find the answer to your questions while giving you amazing insights into your own body.
Get the Book
Chart For Free
Chart Your Fertility Online
Powered by the latest scientific research and utilizing Toni Weschler's three decades in the field, OvaGraph is designed to help you take charge of your fertility naturally. Chart with us absolutely free.
Chart For Free