A Message from Toni Weschler
Welcome to TCOYF.com, the official companion site of my book, Taking Charge of Your Fertility. Here you'll have access to a full-featured charting app, our vibrant TTC community, informative articles, and helpful tips and interesting tangents like the one below from yours truly!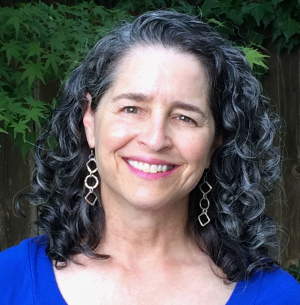 Toni's Tips and Tangents
The following is an abbreviated list of medical terms that are still or were routinely used to describe common female conditions and functions. Cover the right side and quickly glance down the list of phrases on the left. After all these years, you'd think someone would have developed more (cough, choke) appropriate means of expressing these concepts. I don't think it's unreasonable to suggest that the English language is capable of producing more gender-sensitive terms than "senile vaginitis" or "incompetent cervix." I suspect that no man is ever told he has a medically incompetent anything, but if he were, he might start to understand why these terms are simply inappropriate in this context. I only hope that one day these conditions will be communicated in a [...]
Let's see . . . what do these male celebrities all have in common: Steve Martin, Clint Eastwood, Warren Beatty, Larry King, Luciano Pavarotti, Rod Stewart, and Paul McCartney, to name but a few. Take a second to think about it. OK, time's up. Answer? They've all fathered children when they were in their 60s and their wives were often in their 30s. Of course, it is never EVER the reverse. Aside from the obvious double standard in our society, there is actually a biological reason. Men are fertile from puberty until the day they die, whereas women are only fertile from puberty through menopause, and more realistically, their fertility decreases often a decade before menopause. Another major difference between male and female anatomy pertains to when [...]
Get the Book
Taking Charge of Your Fertility
Are you unhappy with your current method of birth control? Or are you demoralized by your quest to have a baby? Do you also experience confusing signs and symptoms at various times in your cycle, but are frustrated by a lack of simple explanations?
This invaluable resource will help you find the answer to your questions while giving you amazing insights into your own body.
Get the Book
Chart For Free
Chart Your Fertility Online
Powered by the latest scientific research and utilizing Toni Weschler's three decades in the field, OvaGraph is designed to help you take charge of your fertility naturally. Chart with us absolutely free.
Chart For Free